When the last months of the year approach, knowing how to evitar estafas en Black Friday is essential. This type of offers occurs mainly in the United States, but it has become popular in all parts of the world. For this reason, more fraudulent discounts are born every day.
Although thousands of people decide to go directly to stores, or enter secure platforms, there are others who, due to the excitement of the season, choose any place with an attractive price. Here we will show you how to avoid a scam during the popular Black Friday. Keep reading and find out.
Discover the best tips to avoid scams on Black Friday
Evitar estafas en Black Friday
On another occasion we mentioned the Black Friday offers and 10 reliable pages where you can see various types of products. Most of these sites offer secure payment gateways and are large chains or brands that have earned the trust of their customers.
However, there are others that are not as reliable. To know Cómo evitar estafas en Black Friday, you must be very attentive and follow all the advice we will give you. This article will be your guide to avoid losing money or falling into traps during purchases. Let's get started!
1. Do your research before buying
Researching before buying is an essential step to avoid scams during Black Friday and at any time of the year. Today we have access to a wealth of data and opinions online that can help us make decisions about our purchases.
Before clicking the "Buy" button, take some time to research the online store you are considering making your purchase from. Also, one of the most effective ways is to read reviews from other buyers. These reviews will give you a clearer idea of ​​how responsible they are, or if the product is what they describe.
On the other hand, you must check customer reviews, check the overall reputation of the online store. Look for information about the company, such as its history, physical location, and time in business. Established and recognized stores are usually more reliable than those that appear overnight.
2. Buy from well-known sites
Buying from well-known websites is an extra precaution you should take to evitar estafas en Black Friday. Trusted and established sites, especially those associated with well-known brands, are usually a safer choice for online shopping. This is due to several fundamental reasons.
First, online stores of famous brands have a reputation to uphold and therefore have an incentive to provide reliable service and quality products. They have built a trusting relationship with their clients over time and are less inclined to engage in dishonest business practices.
Second, well-known brands often invest in more robust online security measures to protect their customers' information. This includes implementing secure encryption and trusted payment systems. As a result, your personal and financial data is less likely to be compromised on an established website.
3. Check the URL of the web page
Checking the URL of the website is an important practice to safeguard your security during Black Friday and any online purchase. A secure URL begins with "https://" instead of simply "http://." The additional "s" stands for "secure" and indicates that the information you enter on the website is transmitted in encrypted form.
Additionally, this encryption is essential because it prevents the data you share, such as credit card information and personal data, from being intercepted by malicious third parties while it travels across the web. When you enter information on a website that does not use a secure connection, this information is more vulnerable.
However, it is important to note that the simple fact that a website has "https://" and a lock does not guarantee that the store is legitimate, but it is a first indicator of security. Despite this, you should always continue to research the store's reputation and make sure it is a trustworthy place to make your purchases.
4. Avoid offers that are too good to be true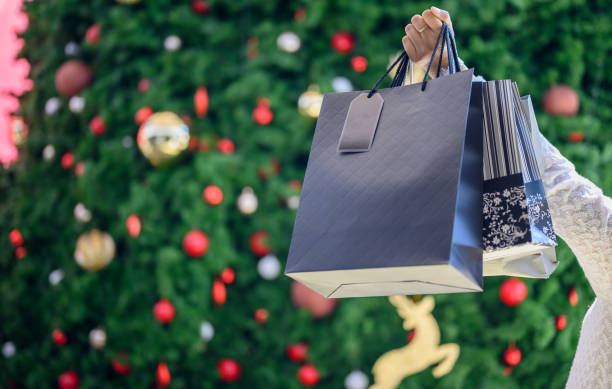 Another valuable tip to avoid scams on Black Friday (evitar estafas en Black Friday) is to remain skeptical when you come across deals that seem too good to be true. While it is true that this event offers significant discounts, it is important to remember that not all offers are genuine.
When you come across a very generous offer, it is good to stop and evaluate it carefully. Ask yourself if it is realistic for a product to have such a large discount. Is it consistent with what you have seen in other stores? Do an online search to compare prices on platforms like Amazon that carry many brands.
Likewise, another important step is to verify the source of the offer. Make sure it comes from a trustworthy and legitimate website. Be wary of links that arrive in your email inbox or social media ads that promise extreme discounts.
5. Compare prices
As Black Friday approaches, it's common for stores to raise prices on some products before applying seemingly generous discounts. This can make the discounts seem more attractive than they really are and you will have to analyze each one a little.
To avoid falling into this trap, it is important to do your pricing research. Before making a purchasing decision, compare the product you want in several online stores. Use search engines and price comparison tools to ensure you are getting the best deal available.
It's also important to note that not all products experience significant discounts during Black Friday. Some items, such as high-demand or cutting-edge products, may have more modest discounts due to their popularity. Therefore, it is essential to know the base price of the same.
6. Use secure credit cards for evitar estafas en Black Friday
Choosing the right payment methods is essential to protect your transactions during this shopping day. In this sense, it is recommended to use credit cards instead of debit cards when making online purchases. The main reason is that credit cards offer an additional layer of security and protection in case of fraud.
When you use a credit card for avoid scam on Black Friday, you are spending the card issuer's money and not your own, as is the case with debit cards. This means that if a dispute arises or you become a victim of fraud, you have a period of time in which you can dispute the charges before you are charged.
Additionally, an additional option to consider is the use of disposable virtual cards if your bank offers them. These cards provide a temporary card number that expires after use or after a specific period of time, making them ideal for online shopping.
7. Don't share unnecessary personal information
Protecting your personal information is a priority during your online purchases. Legitimate stores should only ask for information essential to completing a purchase, such as your name, shipping address, and payment details. If a website asks you for additional information, you should consider it a red flag.
Scammers try to obtain as much personal information as possible to commit fraud or identity theft. Therefore, it is important to maintain a high degree of caution and only provide necessary information. You must combine this with verifying the security of the store.
Likewise, if you have doubts about the legitimacy of your request for information, it is advisable to contact the company directly to clarify any concerns. Most trusted online stores have communication channels, such as customer service phone numbers or email addresses.
8. Check return and warranty policies
Checking the store's return and warranty policies is a crucial part of evitar estafas en Black Friday. These policies can vary from store to store and can have a big impact on your shopping experience. Therefore, before purchasing anything, it is essential that you fully understand the policies.
This gives you peace of mind that if the product you purchased does not meet your expectations or is defective, you have a clear process to return or exchange it. Make sure you know the deadlines for returns, whether the store covers return shipping costs, and any other specific restrictions they may have.
9. Be careful with suspicious emails and messages
A common method that scammers use to take advantage of Black Friday is phishing through suspicious emails and messages. These messages may look legitimate and promise amazing deals, but their goal is to trick you into revealing personal information or downloading a virus to your device.
Also, a general rule of thumb is not to click on links or download attachments from emails or messages that look unusual or come from unknown sources . Often these emails may contain spelling or grammatical errors, so be careful.
If you receive an email or message that appears to come from an online store with a Black Friday deal, instead of clicking on the link provided, it is safer to visit the store's website directly by typing its URL into your browser.
10. Keep records of your purchases
In closing, remember that keeping records of your purchases is a smart practice during Black Friday and at any time of the year. These records include purchase confirmations, receipts, and transaction details. These documents provide a clear, documented record of all your purchases.
First, having purchase confirmations and receipts gives you tangible proof that you made a transaction with a particular store. This can be essential if a problem arises with your purchase, such as receiving an incorrect or defective product. Having these documents makes communication with the seller easier.
Additionally, transaction details such as order number, date and time of purchase, and payment method are necessary to track and verify transactions in your bank or credit card account. If you notice incorrect or unauthorized charges, having these details on hand will help you contact your bank.
Conclusion evitar estafas en Black Friday
Now you know how to avoid scams on Black Friday (evitar estafas en Black Friday). Try to follow each of the tips and avoid any fraudulent offers during the shopping season.